Protecting the safety and welfare of workers, customers and the ecosystem has always been paramount for VZ Environmental (VZE), and recently external sources recognized the company for its safety and compliance practices.
VZE's safety management systems and training as well as its business procedures were validated and highly commended following three exhaustive audits in the last six months.
Safety At Every Level
Travelers On-site Safety Audit: VZE's insurance company randomly audits covered companies to ensure business is being conducted properly. This audit resulted in only some minor procedure changes and a few training additions.
Statoil On-site Safety Audit: As an international energy company, Statoil has strict safety requirements for all it's new vendors. To implement these requirements, two Statoil safety representatives traveled to VZE's yard to thoroughly review the company's safety and training procedures as well as its driving and vehicle records. As a result of this detailed safety audit, Statoil had no requests for VZE's procedures or equipment, but only a few minor requests for safety training manual modifications.
Department of Transportation (DOT) Routine Audit: After reviewing all the DOT records and files, the DOT auditor did not issue any citations and made no additional recommendations or modifications to our DOT program.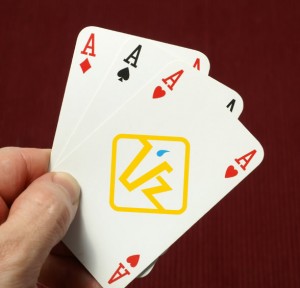 "One of the reasons why the audits went so smooth is because I had all of the records and paperwork organized and ready," Forrest said. Prior to the audit, I helped each district manager organize the DOT files. When it was time for the DOT audit, I had all the supporting paperwork readily available to present to the auditor.
Safety Training
VZE strives for an accident-free, incident-free workplace by training its employees to identify and protect themselves from all potential health hazards. VZE employees are safety trained by SafeLandUSA instructors, who utilize the most comprehensive programs.
VZE's safety manual is also one of the best in the industry, and was written by David Holm, who developed VZE's first safety program and helped the company implement it.
"It is definitely a well thought out manual," Forrest said. "He put a lot of time into it."
VZE is also rated as an "A" member of ISNetworld, a third-party organization that classifies and rates companies on a wide range of safety compliance efforts, and maintains a zero-tolerance drug policy of its employees.
At 31 years old, Forrest is one of the youngest safety directors in the industry and began working in the oil industry at the age of 18. Forrest says VZE is a company that is truly sincere about ensuring the safety and health of its employees, customers and the environment.
"They definitely put safety first," he said. "Some companies will hire you as a safety director but then when you get in there, they tie your hands to where you can't do anything. But VZE is nothing like that. They back me on any decision or improvement I recommend. It's a really great place and great people to deal with."