Exposure to high levels of crystalline silica dust poses serious health risk to hydraulic fracturing workers, and was the focus of U.S. Occupational Safety and Health Administration (OSHA) proposed rule hearings in the spring. However, there is a solution to abate this safety hazard.
VZ Environmental's VSoxz Silica Dust Filter minimizes and contains airborne dust particles released from open hatches on sand proppant storage equipment such as Sand King, Sandflyers, Mountain Movers and Frac Sanders. These custom-designed filters allow high-positive pressure air to escape while trapping tiny dust particles that typically produce unhealthy silica dust clouds.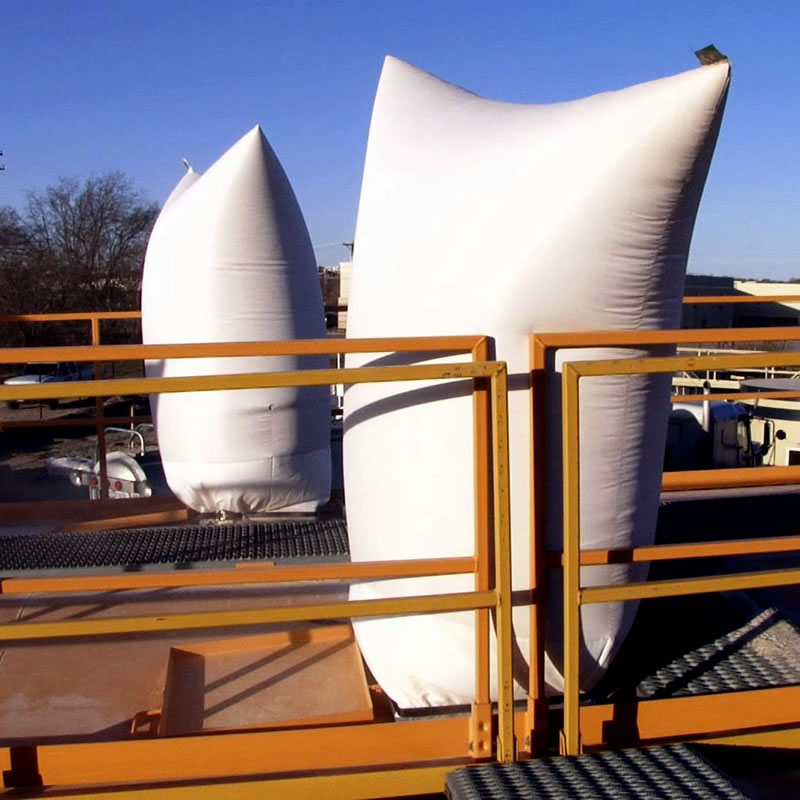 "VZ Environmental's mission in designing a frac dust filter is to take care of the health and safety of workers at frac sites from the long term harmful effects of silica dust," said VZ Environmental founder Carol Van Zandt Jones. "VSoxz fulfills this goal by not only significantly controlling silica dust particles but also by performing it in a cost-effective and uncomplicated manner."
U.S. Patent No. 8,702,849, dated April 22, 2014, covers fabric air screens or filters that cover exhaust air ducts, ports or hatches in storage containers for storing aggregate materials. The fine mesh material of the reusable filter is easily cleaned and allows high positive pressure air to escape while trapping tiny silica dust particulates. The filter does not require any modification to storage units, and easily fits onto a topside inspection hatch or sidewall port. The filter also does not require a separate hopper or other container to collect trapped dust.
"Through our equipment, products and services, VZ Environmental is committed to creating innovative, economical solutions to support the oil and gas industry in its endeavors to become better stewards of the environment," Jones said. "VSoxz is a positive advancement in the protection of the health of workers and the environment. We are committed to the safety and welfare of our employees, customers and communities."