Pel-State Services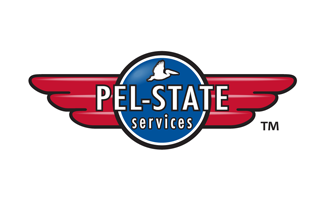 VZ Environmental is honored to recognize Pel-State Services for their decision to take actions that display their commitment to environmental sustainability.
Pel-State Services verifiably utilized specialized technologies and techniques such as spill containment, dust containment and/or pipe restraint devices, and by doing so demonstrated the key qualifications for inclusion in the STAY CONTAINED™ initiative.
VZ Environmental thanks Pel-State Services for their active commitment to environmental stewardship!
Our personnel is specially trained to perform the duties of fueling all equipment on location. We understand the delicate nature of fracking, and our fleet of all late model trucks is geared to be OSHA and DOT compliant at all times.