PetroQuest Energy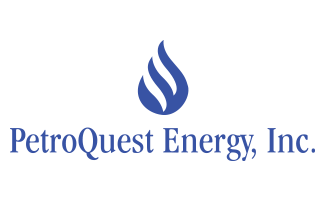 VZ Environmental is honored to recognize PetroQuest Energy for their decision to take actions that display their commitment to environmental sustainability.
PetroQuest Energy verifiably utilized specialized technologies and techniques such as spill containment, dust containment and/or pipe restraint devices, and by doing so demonstrated the key qualifications for inclusion in the STAY CONTAINED™ initiative.
VZ Environmental thanks PetroQuest Energy for their active commitment to environmental stewardship!
We strive to give back to our community by supporting efforts that improve the quality of life in the communities in which our employees live, work, and care for their families. We will support causes, programs, and strengthen organizations that will have the greatest positive impact on these communities and all of the people who live there.